Dr. Chen Yi fuses music:
Chinese & Western; symphonic, chamber, solo, choral, band, multimedia, & mixed instrumental; consonant & dissonant; tonal & atonal
"Take the music. Take the piano. Dispose of them. All personal items must go. Take the violin. What is this?"
"It's my daughter's."
"It's a violin?"
"It's a toy. She's just a child."
"Leave it. Take the books. Get the record player and those records. Remove it all."
The year was 1968, the city Guangzhou. The Revolution Committee searched the residence, seized or destroyed all possessions, the empty home was locked and abandoned, and the family was dispersed to different locations in the country to perform forced labour and public self-criticism ("re-education").
Like others who were educated and had been exposed to Western culture ("pollution"), the Chen family knew they were a potential target. For a while, Chen Yi practiced violin with a heavy metal mute and played piano with a blanket between the instrument's hammers and steel frame. Such things had to be done in secret.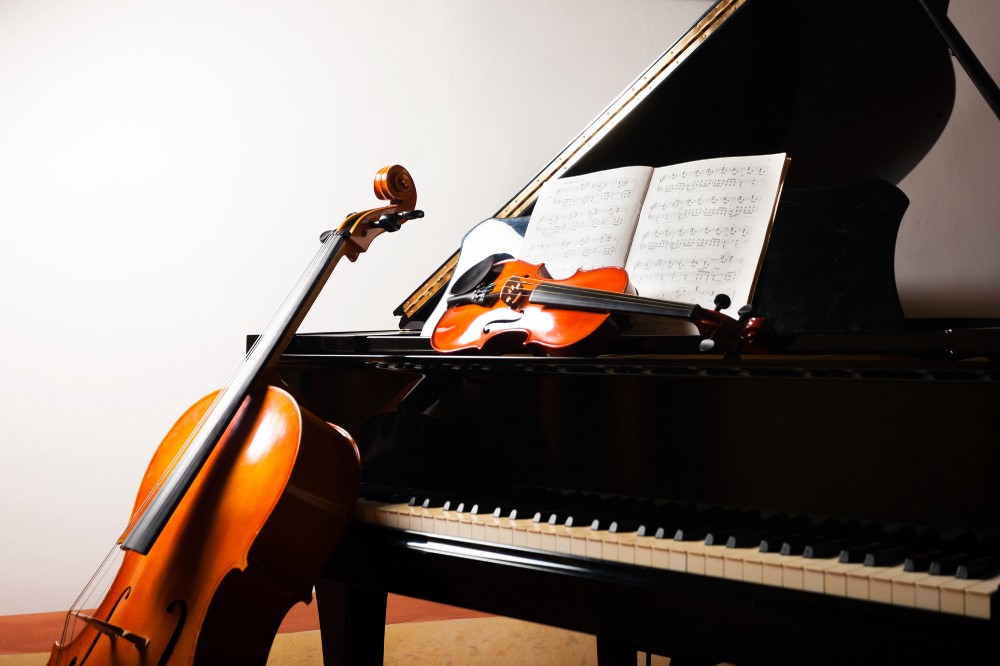 But it didn't last. Fifteen-year-old Chen Yi found herself traveling to the countryside with her "toy" violin. Her sister was sent to a remote farm in the North. Her younger brother was sent to a middle school in the South, where an old family friend kindly continued his music education and took in their family cat. Her mother, a medical doctor, became a prisoner at the hospital in the city, tasked with heavy labour. Her father, also a doctor, who had devoted his whole life to the people in his motherland, was sent to work performing medicine in the countryside, after himself undergoing serious surgery on his stomach.
Chen Yi was sent to the countryside to work as a farmer and was also assigned construction work for a new military battle castle. Some days, she carried 100 pounds of stone and mud 22 times from the base of the mountain to the top.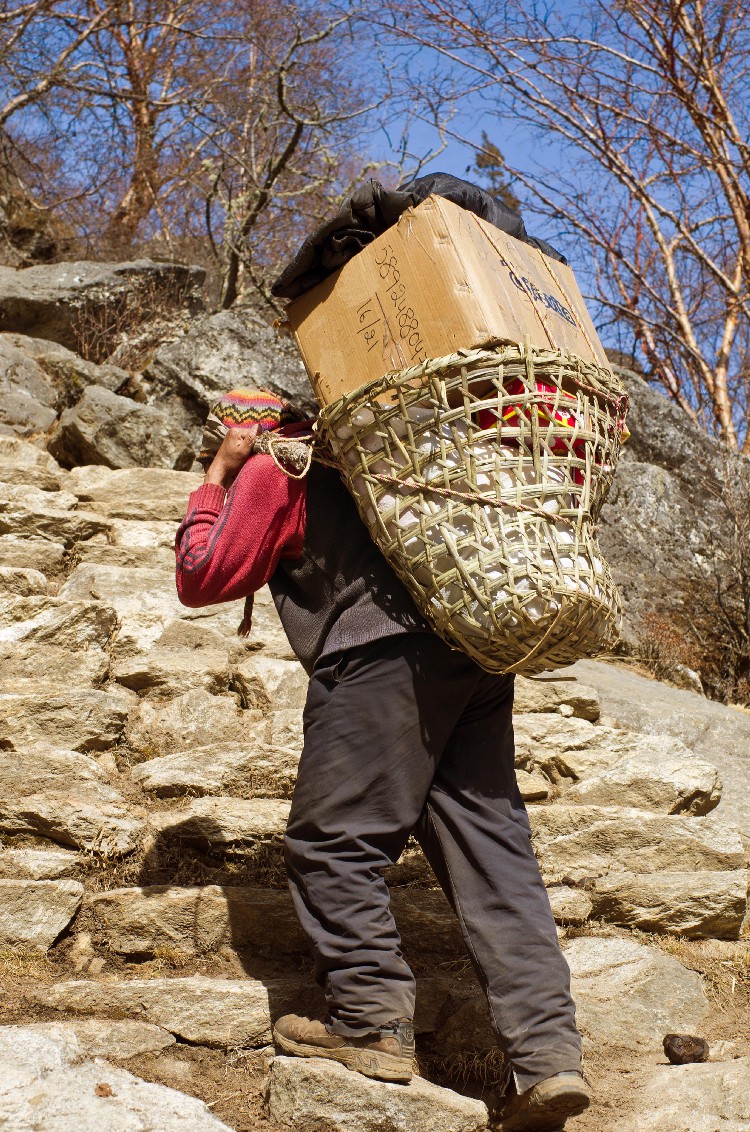 She quickly learned to wake at 4am to avoid the heat of the day. She slept with her violin, never really sure if it would be taken away. Days stretched into weeks. Weeks stretched into months. Months stretched into years. And yet,
"…nothing could stop me from thinking and yearning and hoping for a better future, or from seeing the beauty of nature, and smelling the scent of a field. I used my spare time to play my violin to poor country kids, to farmers, to soldiers, but only revolutionary songs were allowed to be sung and played, so I made up double stops and fast passages that I learned from Paganini, when I played the popular tunes from revolutionary songs. It may have been a small triumph, but I felt a big release in being able to exercise some of my creativity in making something out of these circumstances."*
Not only was she exercising creative freedom, but she was also exercising her fingers. Violin technique is easily and quickly lost without practice, and she didn't want to lose the skills she had learned and carried with her. So much else had already been taken away.
In an unlikely place, it was the birth of her composing career.
Life & Learning Before the Cultural Revolution
Chen Yi's parents were both medical doctors and music lovers. Her mother played piano at a professional level, and her father played violin. Chen Yi studied both from the age of three. Her sister was a child piano prodigy and played on stage and radio since she was five. Chen Yi listened to her practice every morning before school.
Recordings of Heifetz and Kreisler accompanied family meals and evening-time, along with classical instrumental, vocal, orchestral, and opera. Her father said it would be wonderful if Chen Yi could play her own works someday like them. She had no idea they were foreign men. She only knew the beauty they created, which she loved dearly. She was deeply moved by all the classics.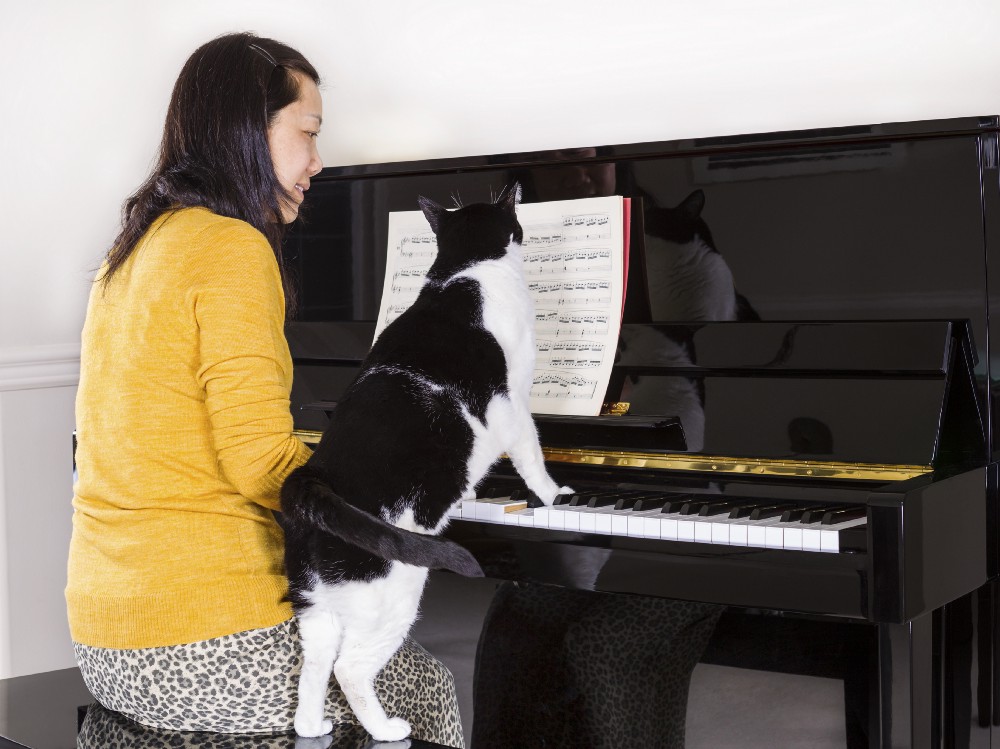 The family was happy together, playing violin and piano, listing to all kinds of classical music records, attending weekly events, including Western symphonies, chamber concerts, foreign ballets, and ethnic singing and dancing from the Congo, Japan, and beyond. She read every music history book she could find, European novels, stories about operas, and the Chinese classics. Western music eventually became a catalyst for crisis, but it was also a quiet source of strength when she was sent away:
"It perhaps was the beauty and the spirit of Mozart's music that helped me to overcome the hardship and all difficulties during this dark period. I remembered that my father had said to me that, from Mozart's music, you feel the sunlight and see the composer's happy face, but people don't know the tears of sorrow running down behind his cheeks. This challenging experience brought home to me what my father meant."*


Blossoms from the Stone Crevice — Mountain Music & Cultural Re-Awakening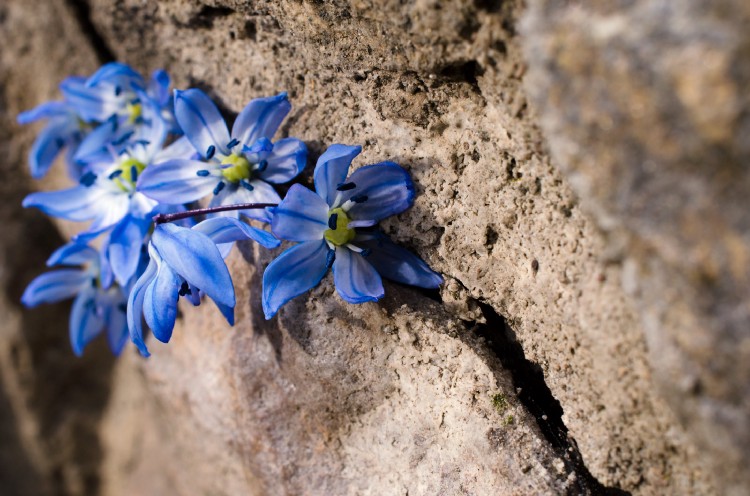 Chen Yi spent two years farming and hauling stones and mud, crafting her own education, blossoming amid hardness:
"Frankly, it was not until then that I found my roots, my motherland, and really appreciated the simple people on the earth and the importance of education and civilization. I learned to overcome hardship, to bear anger, fear and humiliation under the political pressure, to get close to uneducated farmers on a personal and spiritual level, and to share my feelings and thinking with them, to learn to hope, to forgive, to survive, and to live optimistically, strongly and independently, and to work hard in order to benefit more human beings in society."*
At age 17, she was granted a new job — orchestra concertmaster and composer in the Beijing Opera Troupe in Guangzhou. For the next 8 years, she performed revolution-style operas and researched Chinese traditional music, as well as Western and Chinese music theory.
Higher education opened up again in 1977, and 18,000 students applied for admission to the Central Conservatory of Music in Beijing. In 1978, Chen Yi was among the 200 accepted.
She was actually admitted for both violin and composition but had to choose one major. Like the others, whose education had been on hold for a decade, she was hungry to learn (starving, some said) and wanted to stretch herself with something new. So, she chose composition.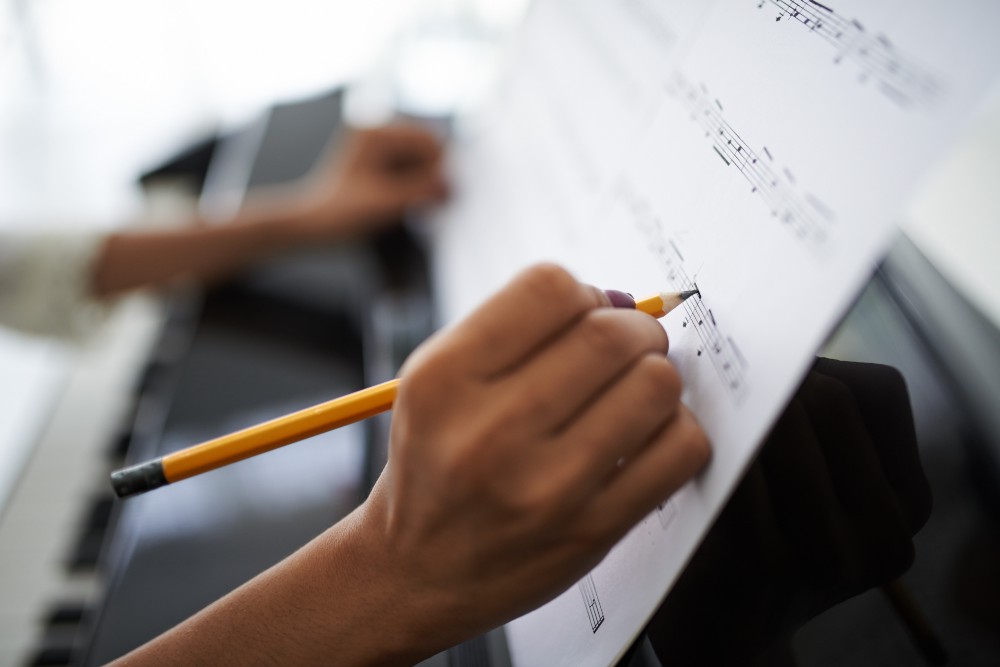 The mixed-genre, mixed-cultural course included a systematic study of Chinese traditional music; Western classical techniques; Chinese & Western music history; traditional instrumentals; Chinese folk songs (including dance music, working songs, lullabies — everyday music sung in fields and homes); local operas (including history, singing styles, reciting, acting, accompaniment, makeup, costume, stage setting); and narrative music (Qu Yi — musical storytelling half-sung/half-spoken). Students would memorize and perform 4 folk songs each week in the local dialect, then a selection randomly chosen at the end of the semester as a final exam. At the end of each of her eight years there, they took ethnomusical field trips to the countryside to collect and bring back more.
By the time she earned her BA, she had composed the first viola concerto in China. While earning her MA, she won first prize in a national composition competition, and her orchestral works were recorded by the China Record Corporation. Her chamber, choral, and orchestral compositions were featured on several one-hour radio programs.
In 1986, she became the first woman composer ever to receive a master's degree in composition in China, so an entire concert of her orchestral works was performed at the Beijing Concert Hall by the Central Philharmonic Orchestra, supported by the Chinese Musicians Assoc., Central Conservatory, and China People's Broadcasting Station.
Still Hungry
Still hungry for learning, it was time for a doctorate, and she was accepted at Columbia University in New York. She wouldn't have to go alone. She and her husband had met when they joined the undergraduate program. They enjoyed five years of learning and friendship and married upon their graduation from the Conservatory. She joined her husband when she earned her masters' degree three years later, to set off for a new life together in a new country.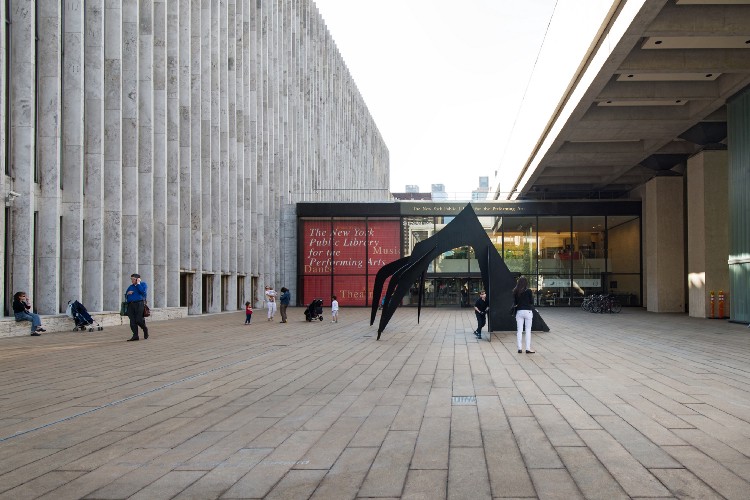 Chen Yi learned and composed all day, then studied at the Lincoln Center public library and Columbia music libraries until they closed the doors at night. Seven years later, she had earned her DMA (Doctorate in Musical Arts) with distinction, and she and her husband became American citizens.
Her years of learning and creating grew into an explosive, fruitful, musical harvest. She won a score of awards and prizes, including being the second person ever to receive the American Academy of Arts and Letters' Charles Ives Living Award, finalist for the 2006 Pulitzer Prize for Music, and more.
She served as composer-in-residence to the Women's Philharmonic, Chanticleer, and Aptos School in San Francisco, taught composition, multicultural analysis, and orchestral works at Peabody Conservatory in Johns Hopkins University; she served as Visiting Professor at the Beijing Central Conservatory and the Tianjin Conservatory of Music, guest-lectured throughout China and the US; and is now Distinguished Professor of Composition at the University of Missouri-Kansas City.
Fellowships and commissioning awards have come from the Guggenheim Foundation, American Academy of Arts and Letters, Fromm Music Foundation at Harvard University, the Koussevitzky Music Foundation in the Library of Congress, National Endowment for the Arts, the Lincoln Center, Carnegie Hall, the Roche Foundation, and more.
She's served on advisory and educational boards at Fromm Music Foundation at Harvard, Guggenheim Memorial Foundation, New Music USA, and more.
She received honorary doctorates from 5 universities and has even been the subject of a doctoral dissertation — Chinese Musical Language Interpreted by Western Idioms: Fusion Process in the Instrumental Works by Chen Yi. **
Her compositions have been commissioned and performed by Yo-Yo Ma, Yehudi Menuhin, the LA Philharmonic, BBC, the Lucerne Festival, and other top musicians and ensembles worldwide, as well as recorded on many labels. She may be the first Asian female contemporary classical composer to achieve widespread international acclaim.
More Fusions
While in New York, she began to transcend concepts of Eastern vs. Western music, and historical vs. contemporary, more deeply considering musical similarities in principle, style, aesthetics, customs, and feelings. She developed her own unique style, inspired by various cultural traditions and even incorporated scientific principles like the Golden Section and the Fibonacci Series, which found their way into her octet Sparkle.
When attending an African-American dance concert, she was struck by how they danced in the style of the Chinese red silk dance, but much faster, stronger, with more energy and exciting drumming, and with shorter silk fabric in their hands. She shouted out, shed tears of joy, and soon had composed the orchestral work Ge Xu (Antiphony) in response.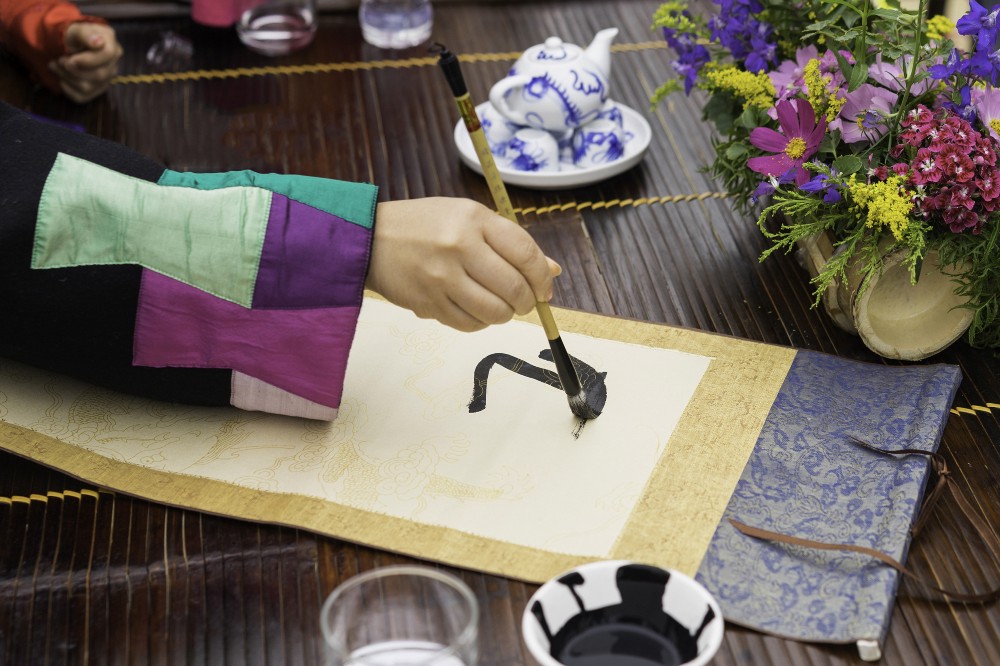 She even combined music and calligraphy. The Points, written for solo pipa (also called the Chinese lute), is structured according to the eight standard Zhengkai calligraphy brushstrokes of the Chinese character yong (eternal). Chen Yi translated the brushstrokes of the character into plucking movements on the specially-retuned instrument.
Symphony No. 3 was a fusion of Chinese and American cultural influences, which also incorporated jazz, American rap, Chinese folk music, and even rock & roll. One of her orchestral works is titled Chinese Rap. She also wrote a composition with her husband — a fusion of two artists with very different styles and composition techniques:
"We only collaborated on one work — in 2009. We called it Humen 1839. It was an East-West, multi-movement symphony that also incorporated the country's folk tunes. It was commissioned to commemorate the 70th anniversary of an East-West historical event — the First Opium War. We had a kind of war of our own composing it, but we give and receive criticism in the most honest way. We've done so since we were students and only argue on the music, not on the daily living."
- Zhou Long, husband and the first Asian American to win the Pulitzer Prize for Music
Love, Energy, and the Filing Cabinet
Friends describe her as exuberant, irresistible, filled with limitless energy and good will, hardworking, deeply caring, trusting and trusted, humble, generous, and a born teacher who retains a child-like sense of wonder and optimism. She is happy, bouncy, and makes others around her happy. She loves people and wants to know everything about them.
Not only is she open-minded, by way of insatiable curiosity, sincere listening, deep interest, rigorous research, and loving acceptance, but she is outwardly open, sharing her world and herself with others. She is visually aware and shows great empathy, in terms of emotion (shared feeling and reading expressions), cognition (helping others find their own voice and composing for instruments she doesn't even play), and compassion (helping others). She helped almost all her classmates premiere their compositions, and (along with her husband and the organizations they worked with) introduced hundreds of new musical compositions and musicians from East and West to musical and educational exchange programs in the US, Germany, UK, and a variety of Asian countries.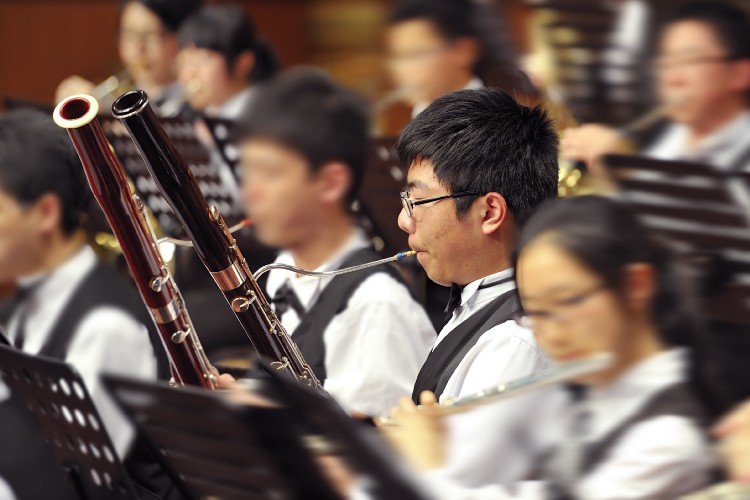 Working with students makes her feel younger spiritually, keeps her mind creative, and helps her learn by analysing the work of great composers, which helps her own compositions.
"I remember marveling at how she never got tired. She worked so hard all the time — writing music late at night, then working all day with our orchestra. It was amazing how much she could do. She has so many commissions and traveled all over the country and all over the world but never seemed the least bit tired. In fact, she always brought dim sum on performance days so everyone would have something to eat between rehearsal and concert. She always thought about everyone, and I think in the end, it's people that give her energy."
 — JoAnn Falletta, Maestro and former conductor of the Women's Philharmonic in San Francisco (where she worked with Chen Yi)
Many people assume Chen Yi's powerful music is written by a man, and Maestro Falletta was also amazed by Chen Yi's strength: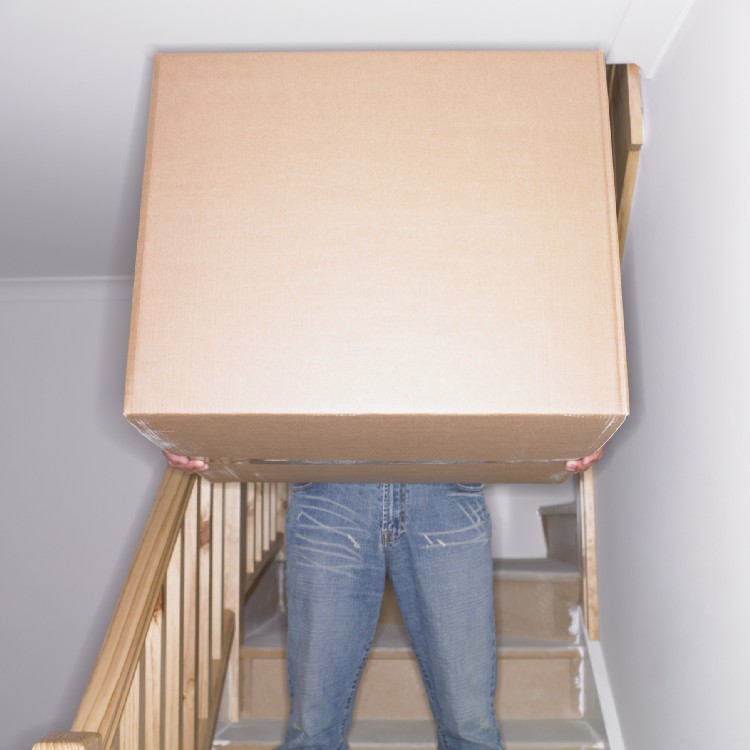 "I remember one day when we were moving our office in San Francisco. As the Women's Philharmonic, of course we were all women, and we were trying to figure out how we were going to transfer some of the really heavy stuff. We were looking at this filing cabinet, saying, "We've got to call somebody for this one," and Chen Yi said, "No, no. Just give me the filing cabinet." And she insisted we put it on her back so she could walk it down the stairs. We were HORRIFIED! No one could be that strong! She did it and said, "No, no. I'm very lucky. I got this strong because I had to carry rocks in China, so now I'm very strong." And I thought: only Chen Yi could see all the hardship she lived through as a plus, to gain strength. She's the strongest woman I ever met in my life. And she was so happy she lifted the cabinet and could be strong to help us."
- Maestro JoAnn Falletta
How to Compose Like Chen Yi: Compose Like Yourself
With perfect pitch, and hearing Chinese instruments even when composing for Western, she first crafts her instrumentation, then matches it with an image and creates a title. She writes down all the adjectives that describe her feeling of the image, and then creates instrumental textures. She organizes/structures the material (which can be changed), oftentimes on the floor, followed by many more steps towards a final product.
Do such steps in a composition process lead to music like hers? What is the secret of crafting the new from a fusion of the old?
Fusion requires deep integration. Chen Yi did not simply transfer herself and her music to the US. She absorbs everything around her continuously and assimilates the new without sacrificing the old. Her music speaks to audiences because of its sincerity of emotion and the depth of feeling of everyday people, nature, and spirit. She teaches her students to bring out their own voices, not imitate hers. Her advice is to study carefully to get the essence of a creation — then use your heart to feel it, and create from there.
So, the secret is, you can't compose like Chen Yi. You must compose like yourself — your own unique lifetime of ongoing experience deeply absorbed, with elements newly combined and authentically shared. Fusion isn't just the last step. It starts with who you are and everything you've collected. Then it feeds back into that collection — and who you are.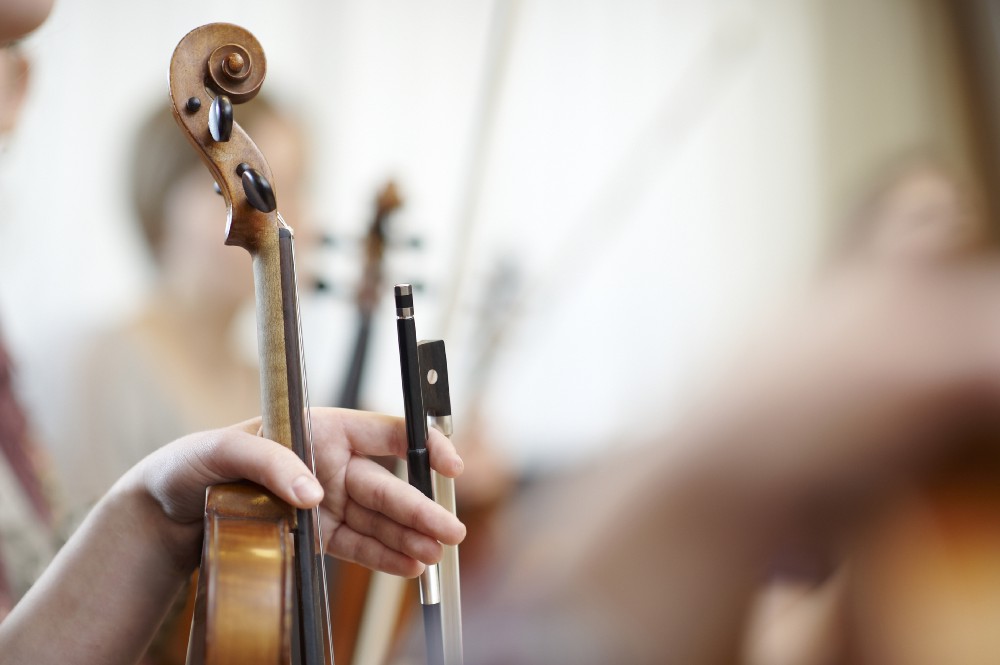 A Vivid Life of Creation in Context
Chen Yi doesn't write to sell and hasn't changed with success, which walks alongside authenticity. Money seems to matter very little to her, but gratitude, happiness, and helping others seem to matter a great deal.
Her composition calendar is booked 2 years in advance, and she travels to China intermittently, where her brother and sister are professional musicians.
She loves expressing herself through a universal language (music), having an audience share her experience, and improving understanding between people of different cultures. She says she doesn't advance her field by pushing musical boundaries — everything is open, and there's no need for boundaries, old or new.
She wrote a symphony for her father, in which you can hear loss and pain, but she doesn't keep score or carry burdens. She lets go and has carried enough. Her advice to those who would create is first to love.
What do you love?
What have you heard, seen, learned? What are the elements? How might you combine them in new ways, then share them authentically?
How will you love?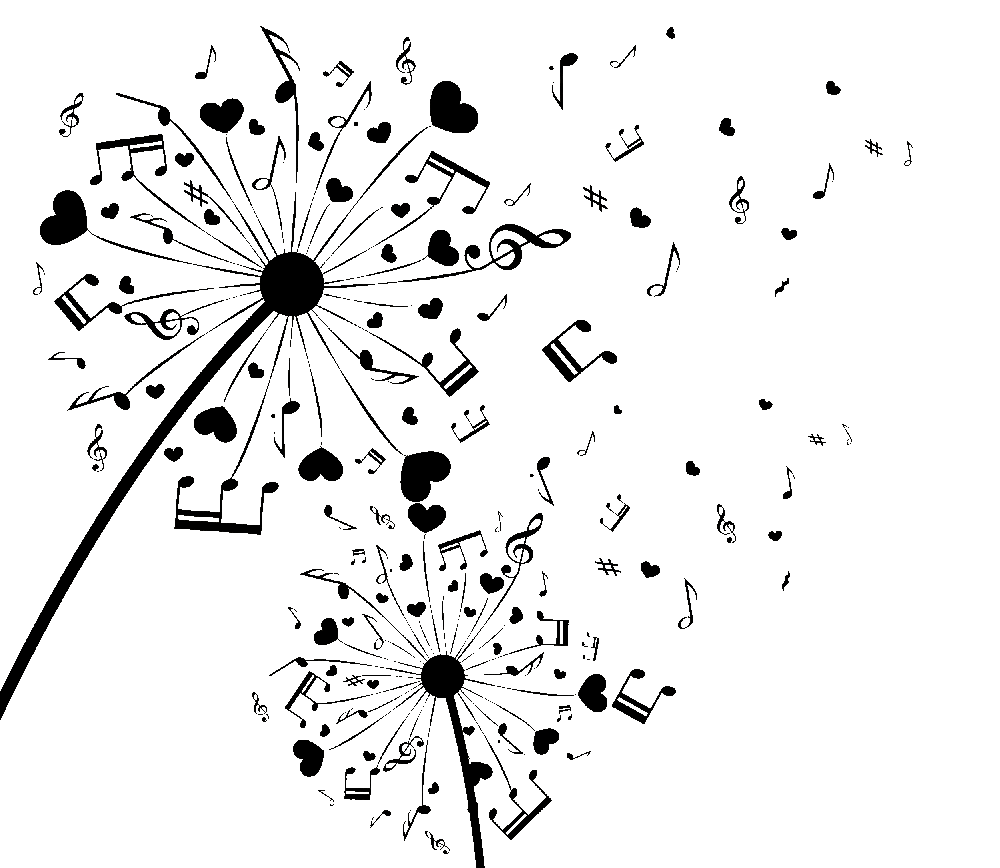 fusioneer
ˈfjuːʒ(ə)nɪə/
noun
1. one who innovates across domains of industry, field, country, social class, etc.
◦ s radical innovator, interdisciplinary creator, T-shaped person, borderless freethinker, boundary-crossing integrator, oddball;
Dr. Chen Yi is the Lorena Searcy Cravens/Millsap/Missouri Distinguished Professor in Music at the Conservatory of Music and Dance at the University of Missouri-Kansas City. She is a prolific composer blending Chinese and Western musical traditions; Pulitzer Prize finalist; and may be the first Asian female contemporary classical composer to achieve widespread international acclaim. Her compositions have been commissioned and performed by Yo-Yo Ma, Yehudi Menuhin, the LA Philharmonic, BBC, the Lucerne Festival, and other top musicians and ensembles worldwide, as well as recorded on many labels. She is "from" China and the USA. For more information on her work, see her bio at UMKC, as well as:
*John de Clef Pineiro, "An Interview with Chen Yi," New Music Connoisseur, http://www.newmusicon.org/v9n4/v94chen_yi.htm, p. 4.
**Guo Xin, Chinese Musical Language Interpreted by Western Idioms: Fusion Process in the Instrumental Works by Chen Yi. Florida State University College of Music (doctoral dissertation, 2002).
Chen Yi, "Tradition and Creation," Current Musicology (67 & 68), Columbia University, 2002.
I thank the participants in this study (Fusioneers and Friends) for your insights, sharing, help, and patience. You inspire me, and I am honoured to know you. Special thanks go to Gladys Lee for her marketing excellence and video- and podcast-production brilliance, as well as the host of creative professionals involved in producing the videos and podcasts (you're all listed on YouTube, iTunes, etc.). I extend a warm thanks to Fusion Research Assistant Dr. Lee Poh Chin for her continually-wise and dedicated contribution to this research, as well as i2i Executive Shareff Uthuman for managing the rats-nest of global research travel and budgets. I thank Nitish Jain and the S P Jain School of Global Management for supporting this research — you're the foundation that enables the whole project. You are all God-sends. It takes a village to write a paper.
Photo/video cuts courtesy of Dr. Chen Yi, Depositphotos, and our own creative team
For more Fusion articles, click here.