Jack Sim fuses:
- private & public
- business & society
- new-venture stakeholders with very different goals
"I was an outstanding student. I was always sent to stand outside."
As a child, being talkative earned Jack trips outside his classroom and even appearances on stage:
"In primary 3 — ten years old — I was often caned on stage because I was talking in class, and my teacher was very angry. She would send me to the principal for caning, and very often, they caned me on stage. So the good thing is I don't have stage fright. It was just a rattan cane on my palm — more shame than hurt. But for me there was no shame. I was trying to make it look painful to satisfy the principal — to get the message through to the school, because he's got to do his job. His job was to tell the rest of the students to behave. I could empathize with the principal."
Although useful for developing stage presence and empathy, Jack's trips weren't very useful for schoolwork. His teachers didn't realize they hadn't just sent him outside the classroom. They sent him outside the school system entirely.
Standing outside the class, he didn't learn what was going on inside and failed his O-Levels (secondary school certification exams).
High turnover at his next school meant there was often no teacher. So alongside nearly all of his 40 classmates, he failed his A-Levels, as well.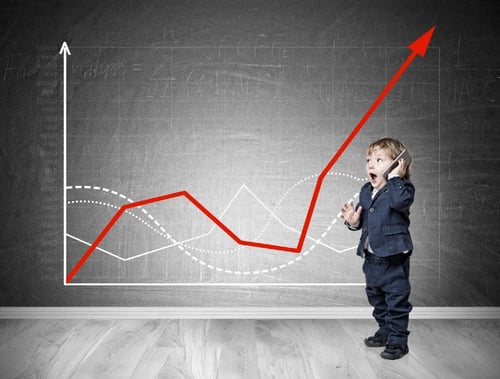 Talkativeness & Daring — Bad for School, Good for Life
With no chance for admission to higher education, his next step was vocational school, generally regarded as a "dummy school" back then. He learned about hotels and catering, training to become a receptionist or housekeeper. Instead, he became a site supervisor and salesman at a construction company. Three years later, he was their top salesman. How?
He was talkative.
Unfortunately, since he didn't have a degree, he couldn't be promoted. He didn't fit "the system." So he started his own business at age 24.
In fact, Jack didn't just start a business. Singapore was growing exponentially at that time under Lee Kuan Yew's leadership (in office 1959–1990), and over the years Jack founded 16 successful companies in a variety of fields — Malaysia's biggest brick factory and biggest roof tile factory, Singapore's Australian International School (co-founded then sold for USD 100 million), factories in Singapore, and more.
"All the bad things that happened turned out to be good things."
His talkativeness, empathy, and sales skills were key for success at the construction company and would serve him well throughout his life, starting new ventures. He listened, watched, and learned quite well in the "real world."


Success … Then What?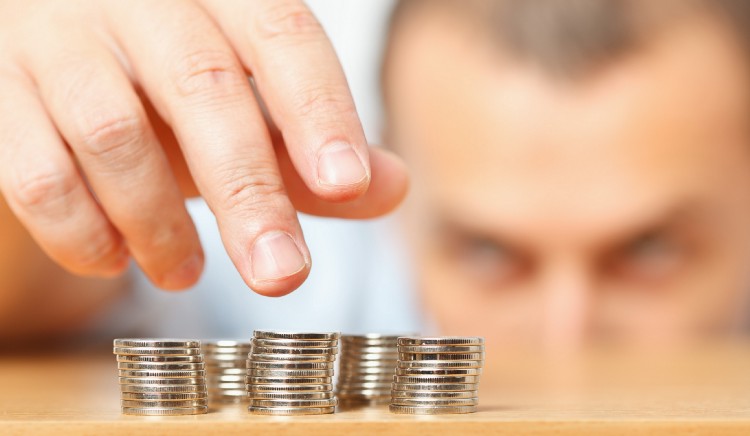 At age 40, it was time for a change. He counted his money, decided he had enough, and wanted to find meaning in life. He'd had a very special role model for business and beyond — his mother, who was also an entrepreneur:
"She taught me how to create businesses without resources; how giving is more fulfilling than getting; how happiness comes from appreciating instead of craving; and how to trust and care for strangers."
 — Simple Jack (dedication)
He volunteered, restored historic buildings, and created art, but was still searching. One day, when reading the newspaper — an addiction, along with magazines — he noticed a quote from Prime Minister Goh Chok Tong (in office 1990–2004), saying we should measure our graciousness against the cleanliness of our public toilets.
"I thought, 'nobody would do this,' so I did it."
He created the Restroom Association in 1998. The public loved it, and he started educating shopping centers that toilets are actually income earners. He educated schoolmasters that students' marks improve if they can go to the toilet. Three years later, there were 15 toilet associations around the world but no headquarters. He met their representatives in Japan, and they said they'd be happy to join an organization if he'd run it. So he did.
"I called it the WTO (World Toilet Organization). I figured if the World Trade Organization doesn't sue me then we can use the acronym. If they sue me, then it'll be a runaway success."


WTO — Making the Private Public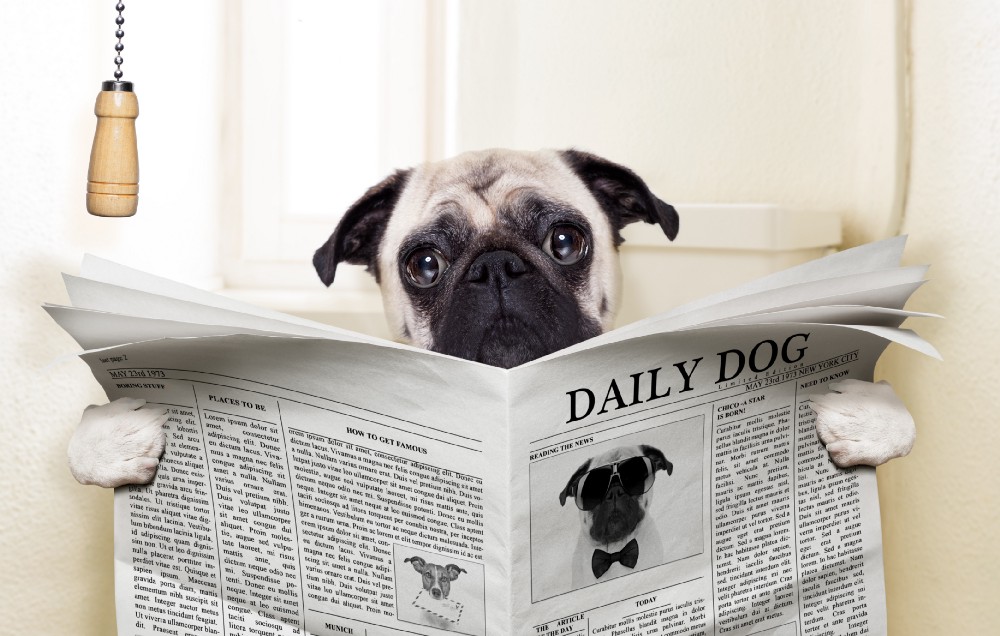 "I love to handle taboos. After all, if you don't discuss, you'll never improve. HIV was a taboo, but when Rock Hudson died of AIDS, everyone in Hollywood wanted to talk about it. No one in Hollywood ever died of diarrhea, so nobody wants to talk about it. But somebody has to. That's me."
Jack was inspired by Mr. Condom in Thailand. "He did a lot of other things, but no matter what he did, he's always called Mr. Condom. I talked to him about starting the World Toilet Organization, and he said, 'Can you make people laugh?' I said, 'Yes.' 'Can you laugh at yourself?' I said, 'Yes.' Then he said, 'Good — you can do it. Because when people are laughing at you and you don't mind then you're creating something. It's like an artist creating paintings that get a reaction — viewers hate it, they love it, they ask what it is. If they just walk past, then it's useless.'
So he combined toilets and humor and attracted the media, who wanted more readership and viewers. He attracted politicians (who want votes, visibility and popularity); bureaucrats (who want politicians' favor); academics (who want publications); NGOs (who want funding); and philanthropists (who want to donate to hot topics). Jack did what he does best: aligned them all into an ecosystem — a collaborative movement. With no funding, he put toilets ahead of competing agendas and created a global organization with no staff. For the first 7 years, WTO was just Jack telling stories.
He created the World Toilet Summit and issued hosting rights to governments, some events costing almost USD 1 million. Host countries mobilized support for infrastructure development and gained international branding. Beijing Tourism Board, for example, said their 2004 summit was the cheapest advertising campaign they ever had. The Olympics would be held in 2008, and if the toilets failed, the Olympics would be a national marketing disaster. They built and renovated 4000 public toilet lots, and their Olympics was one of the most successful ever.
Fourteen other cities followed, as did two World Toilet Expos. WTO now has 235 member organizations in 58 countries and its very own United Nations Day.
In fact, World Toilet Day 2010 trended on Twitter in 5th position, just below Harry Potter and the Deathly Hallows, which was released on the same day.
Media, politicians, bureaucrats, academia, NGOs, and philanthropists all worked with WTO, but one group was missing: business. So, WTO and former-President Clinton made a commitment to promote market-based sanitation at the Clinton Global Initiatives (CGI) in 2008. With the support of Unilever, The Rockefeller Foundation, Index Award, and Singapore's Economic Development Board, Jack's SaniShop franchise now teaches people how to produce and sell sanitation systems to families for less than USD 40.

BoP Hub: A Start-Up Accelerator for the Poor
WTO launched another CGI commitment in 2011: the BoP Hub, a cross-sector business accelerator for the 4 billion people at the Base of the world's economic Pyramid. In the face of increasing global inequality, Jack believes business is a tool for the poor, not the reason they're poor:
"The charity model treats people as helpless. It distorts their marketplace and feeds donor egos. Poverty is caused by the lack of opportunities, connectivity and the slow velocity of money. So if you can create efficiency and velocity, you unleash their spirit of enterprise, and the third world can become first-world. Singapore did that. China copied, and in 30 years they got 600 million people out of poverty. The future of the Base of the Pyramid is e-commerce and e-payment, and I'm building the first World Trade Centre for the poor."
Seeing Beyond the Marks Factory
Jack sees beyond today's systems and builds towards visions in a way that's not taught in schools:
"The educational system is not fit for future. In the future you'll not need to calculate a block of numbers. You need to know how to manage people and tools. Your ultimate competiveness as a person is your ability to communicate, trust, motivate, and love — all these soft skills they don't teach for a very simple reason: they can't measure it. They can't allocate marks. Today's schools are marks factories."
If you want to create something beyond today's systems, obviously there won't be existing marks and measures. Because Jack failed at school (or school failed Jack), he learned to do things for other reasons and to trailblaze on his own, beyond what others taught him to do. Teachers didn't tell him why to study what they taught, but outside school, he clearly understands his own whys — and others'.
WTO has been an exercise in trailblazing, and it's been hard to rally support. Funders will happily give money to build toilets (which are easily counted) but generally won't fund an awareness movement, the necessary precursor. They also want well-written business-proposals with specific success targets — hard to create when you're an action-oriented entrepreneur in an early-stage venture still finding its way.
One way to manage unpredictability is to find solutions that already work and scale them. This approach is especially important for the social sector, where organizations operate in silos and compete for funding instead of cooperating and expanding.
Success scaling is now part of BoP's mandate. It operates across silos and leads multi-stakeholder efforts, such as the Fortified Rice project — a 15-year-old nutritional technology — in collaboration with the UN World Food Program, World Health Organisation, DXN (for operations), NUS (for research), and construction companies (for workers in need), along with their caterers.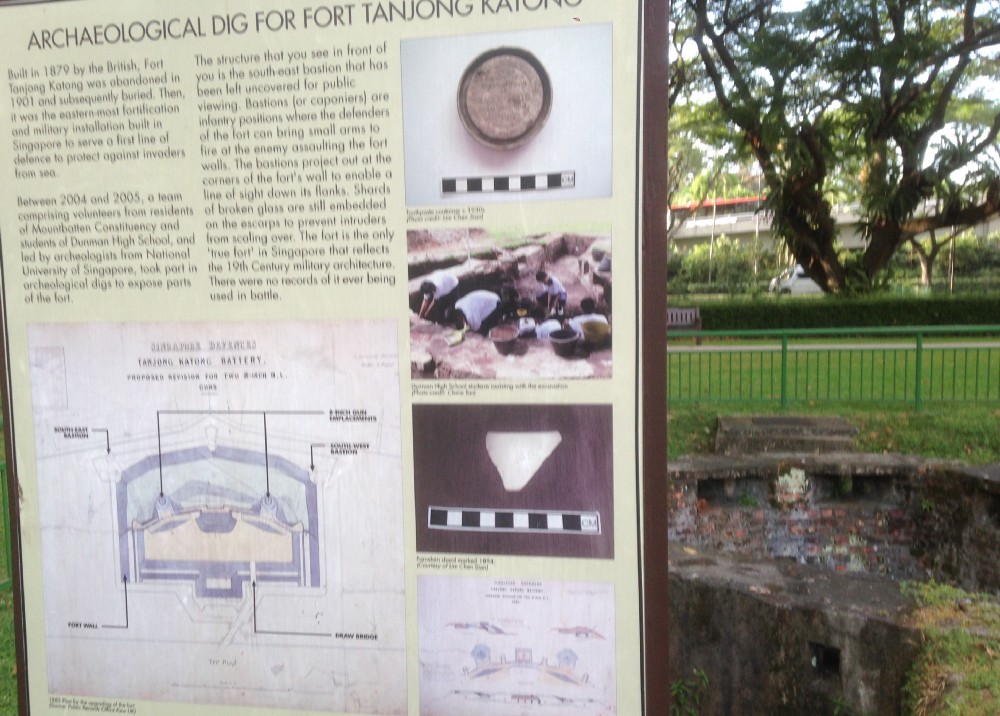 The Idea Collection & Trust: Catch a Dream, Pass it On, Catch the Next
Jack sees potential — even underground:
"When we moved here, I wondered why it was called Fort Road. One year, the rain stopped for 2 weeks, the grass dried up, and there was a pattern in the grass. There were straight lines, and it looked to me like more than just pipes. I checked further and discovered there was a fort buried here. It's 6 inches underground and sprawled all over the park. Eventually we found it in a London archive, I reported it to Singapore's National Archive, and a student team came to dig it up. It's not done yet, but it's supposed to be done after the MRT is built in 2023. If I have an idea, I'll stick on to it. In 1992 I started to fight for this excavation, and in 2023 I hope they'll finish it."
It was a public park, yet either no one saw or no one cared to act. Certainly, few people would keep track of a project for over 25 years (so far).
The BoP team knows he'll walk in with a new collection of visions & ideas when he returns from a trip. (He travels 60–75% of the time.) They sort through them, and ideas will remain in "the collection" until he finds an executor:
"I'm an addict to new ideas and giving them to people so they go and run it. I don't want to run it because there're too many ideas oozing out every week. I just write them down, and if I meet somebody who likes it, I give it to them. Very often they drop it after a while, but if I try many times, there'll be one guy who'll do it."
Jack trusts people by default and says if you trust people, you can get a lot done. People likewise trust him. Colleagues describe him as genuine, humble, plain-speaking, honest, exciting to work with, and a big ball of energy, impatient in a good way.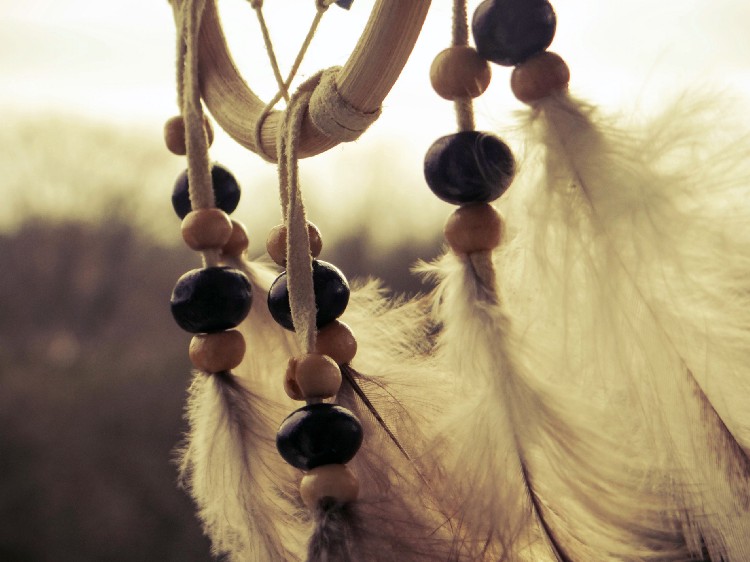 "Jack is like a dream catcher, and he's a maverick. He connects the dots. Whenever he meets people, he sees opportunities. One day, he was listening to innovations at the Singapore Science centre, found one on water accessibility, told me, and now we're going to make the world's cheapest water filtration device. He understands how to nurture creativity, brilliance, and innovation among the people he works with."
 — Arindam Som, BoP Hub
"Jack thinks beyond what's doable now. He doesn't start with the constraints. He starts with the end — the vision — and he'll work backwards from there. He'll find people to help, and also a path. It's never 'Do something small and see how we go from there.' It always starts from the big picture."
 — Kevin Moon, BoP Hub
"He's a mix of practical common sense and the possible that hasn't happened yet. He's in a class totally by himself."
 — Nasha Pestonji, BoP Hub
A New Class — for Jack and for Tomorrow's Kids
At age 52, Jack went back to class. Four years later, he had earned a Master's in Public Administration — his first graduation. He added a Master's in International Marketing, took classes at Harvard four times, and graduated from Singularity University. He's been a guest lecturer at Yale, Illinois U., NUS, NTU, SMU, and was invited to teach for Singularity.
In fact, Singularity opened his mind to how robotics can replace employees. He's thought deeply about how we should develop our children in a robotic future and is starting the School of Gumption, focusing on the 7C's: curiosity, courage, commitment, compassion, collaboration, communication, & community-circumspection (systems thinking). He believes art is excellent education because you learn about feeling (faster and more powerful than thinking alone — robots can remember dates and calculate numbers). He notes that being a poor kid is good because you create games with whatever's at hand instead of playing computer games designed by someone else. Instead of avoiding mistakes, his school will teach kids to experiment and create.
"I want to create because if I don't create, I suffocate."
Indeed, Jack creates all the time. He makes sculptures and paintings, is inventing paint for blind people, co-designed a World Toilet Museum (similar to the Guggenheim, but in the image of 3 toilet rolls), wrote 16 episodes of a talking-toilet cartoon series, produced a movie, wrote a story for Bollywood, and is writing a new LGBT story to open that taboo, too.
How Does Jack stay creative?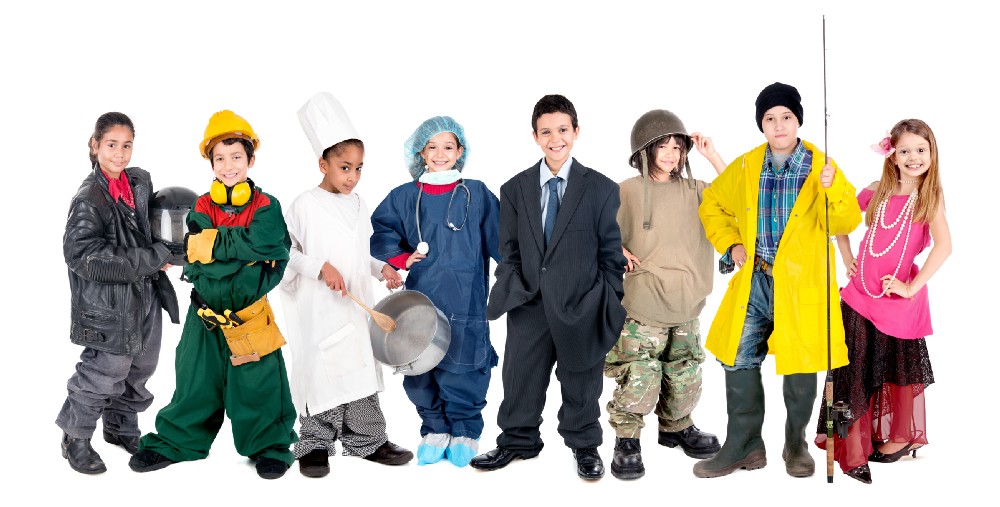 "By being a child and never growing up. If you want to be happy and creative, have the audacity to say and think, feel the freedom, you have to stay a child. You can pretend to be an adult when you need to, but you have to be a child."
Success, Again
What did he create as a social entrepreneur? He founded 7 NGOs and Social Businesses. Time Magazine named him "Hero of Environment," and he became an Ashoka Global Fellow, Schwab Foundation Social Entrepreneur of the Year, Schwab Fellow of the World Economic Forum, Synergos Senior Fellow, and Asian Development bank Water Champion.
What happened to the other 40 students who failed A-Levels? They generally did well — some exceptionally well, including a mining tycoon, bond trader, foreign exchange dealer, TV broadcaster, well-known DJ, successful fashion designer, performers, and a collection of businessmen.
"There are rules that say you cannot, and if you break them, you're a troublemaker. But if they like it, you're called an innovator."
Jack plans to exit social entrepreneurship at age 80 and uses a count-down app on his phone that shows him every day how much time he has left — a dwindling collection of days. But for now, he talks to everyone, has meetings in his car, whiteboards with new collaborators by the swimming pool, and does the rounds checking on his staff, offices, and ventures. Jack doesn't separate "work" and "life," since he sees things and has ideas all the time. His team can call him (and vice versa) 24/7.


The Creator-Collector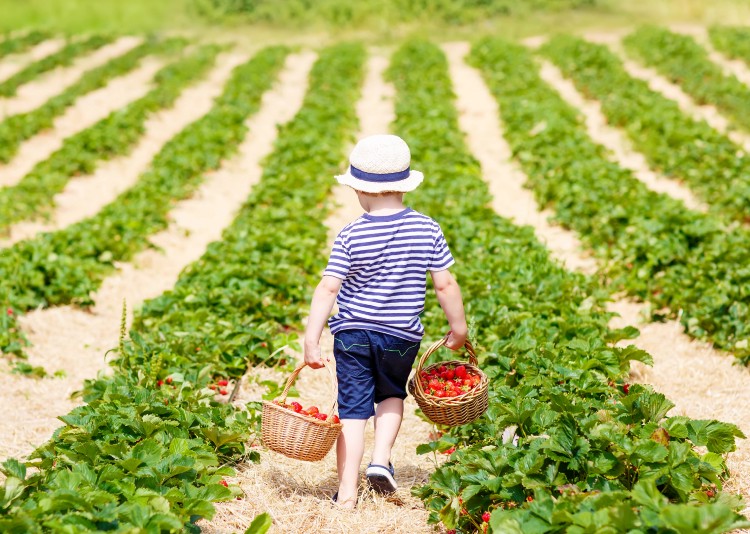 Jack didn't learn in school to see the world the way everyone else does. He learned how to learn on his own, collecting his own skills, ideas, and people into the unique workshop of his mind. He collects new ideas to match with implementers and has built a unique collection of businesses, social ventures, degrees, and certifications.
He's no longer standing outside or acting on stage. He's surrounded with people who work with him to create good in the world. He returns home after trips to his loving wife of 25 years, his mother, four children, and an eclectic art (and toilet) collection. He fills his dwindling collection of days with love, exploring, and creating.
What have you explored and collected?
What would you like to?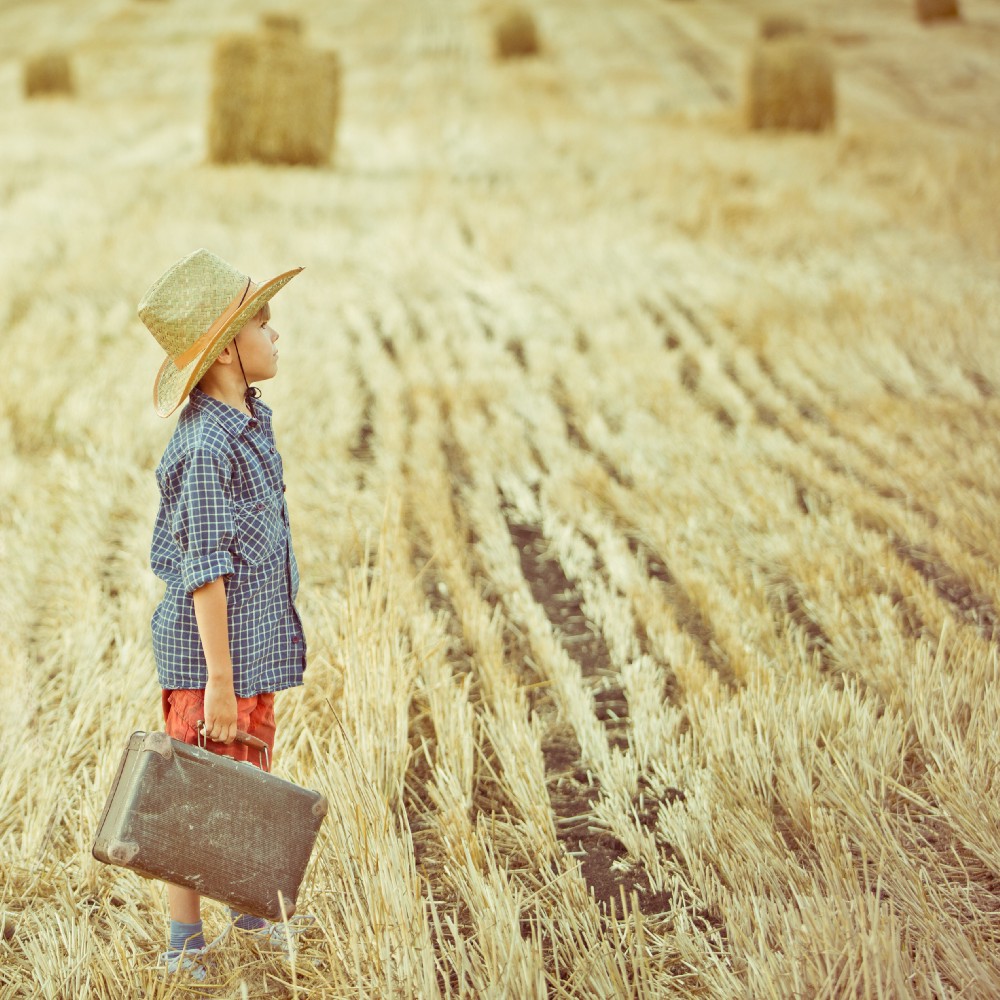 fusioneer
ˈfjuːʒ(ə)nɪə/
noun
1. one who innovates across domains of industry, field, country, social class, etc.
◦ s radical innovator, interdisciplinary creator, T-shaped person, borderless freethinker, boundary-crossing integrator, oddball;
Jack Sim:
Time Magazine Hero of the Environment. Ashoka Global Fellow. Schwab Foundation Social Entrepreneur of the Year & Schwab Fellow of the World Economic Forum. Synergos Senior Fellow. Asian Development bank Water Champion.
Serial Entrepreneur — founded 16 successful commercial businesses.
Retired at 40.
Serial Social Entrepreneur — founded 7 NGOs and Social Businesses.
Exit at 80.
Happily married for 25 years. 4 kids.
Motto: To Live a Useful Life.
Jack is "from" France, Germany, Hong Kong, India, Malaysia, and Singapore (lived 6 months+, countries listed in alphabetical order). For more information on his work, see: LinkedIn, Meet Mr. Toilet (GE Focus Forward), worldtoilet.org, bophub.org, YouTube, and the book Simple Jack.
Ref: Jack Sim & Steven Pak, Simple Jack, Straits Times Press Pte. Ltd., 2011.
I thank the participants in this study (Fusioneers and Friends) for your insights, sharing, help, and patience. You inspire me, and I am honoured to know you. Special thanks go to Gladys Lee for her marketing excellence and video- and podcast-production brilliance, as well as the host of creative professionals involved in producing the videos and podcasts (you're all listed on YouTube, iTunes, etc.). I extend a warm thanks to Fusion Research Assistant Dr. Lee Poh Chin for her continually-wise and dedicated contribution to this research, as well as i2i Executive Shareff Uthuman for managing the rats-nest of global research travel and budgets. I thank Nitish Jain and the S P Jain School of Global Management for supporting this research — you're the foundation that enables the whole project. You are all God-sends. It takes a village to write a paper.
Photo/video cuts courtesy of Jack Sim, Depositphotos, and our own creative team
For more Fusion profiles & articles, click here.