Jawahar Kanjilal fused:
- mobile-tech with music, games/radio/internet, location tagging, photo printing, +
- industries
- "high-tech"+"base-of-pyramid"
"I'm truly, madly, deeply in love with my Nokia 3210!"
 — Nokia advert with Sony Music India for Truly Madly Deeply ringtone by Savage Garden, 1999
"Whenever my Nokia rings my heart goes boom, boom, boom!"
 — Nokia advert with Sony Music India for Boom, Boom, Boom, Boom ringtone by Vengaboys, 1999
"We're launching the 5110 phone this year in India? Hmmm. It's also India's 51st year of Independence. We must make something special of this!"
Jawahar was a product manager at Nokia, trained as a mechanical engineer and MBA. With mobile tech always at the back of his mind, his job was to create new products and services.
So he signed a deal with a composer and had the company embed a special song into the Indian version of the phone — a unique ring. The year was 1998, the composer was Pandit Ravi Shankar, and the song was Saare Jahan Se Accha, an unofficial national song of India, adopted as the Indian Armed Forces' official quick-march. Jawahar didn't invent the ringtone technology, but he did use it to create an attention-grabbing product and set Nokia on a path to growth in India.

From Special Ring to Ring Tones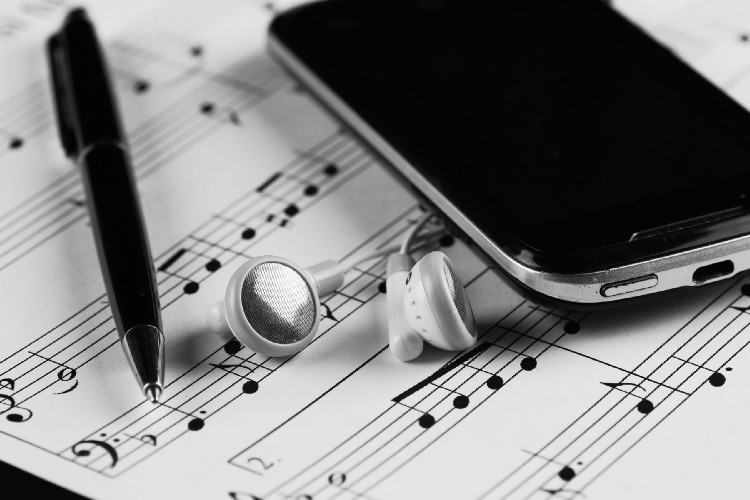 A little while later, Nokia added the "ringtone composer" function on their upcoming product roadmap. He would have to find a use for it.
One evening, Jawahar turned on MTV, and he watched a song that was the theme music for a new movie — one that would come out a few months later. With mobile tech and now mobile music in his head, he thought, "Wouldn't it be useful to Bollywood to have their movie songs played in crowded buses and trains and markets when someone receives a call?"
Understandably, no one wants to buy a new phone every time a new song comes out, but the upcoming ringtone composer would enable users to change the songs. So, he wanted to print a little booklet with instructions to program songs and place one in every new mobile phone box.
Multi-channel movie promotion now had a new channel — digital. The year was 1999, long before ring tone services, Napster, & Kazaa. Jawahar went to the Bollywood producers and the music companies. They all thought it was a great idea — and they all said no. Why? Each song had a myriad of rights — publishing, recording, & territorial, which changed by country and by channel (TV, Radio, Cassette, CD…). They didn't want to rework every contract to issue rights to Nokia to print programming instructions.
So what to do? After the last no, he responded, "Fine. I don't need the rights. Let's make a win-win. You print the booklet with all your terms and conditions. I'll tell you the look and feel I want. And we'll build consumer promotion together." Sony Music in India understood and liked it. Both legal teams worked for more than 6 months to craft a world's-first contract.
It was the first deal ever between a music company and a mobile phone company, as well as the first digital music deal. They called it "tones on your phone," which later became "ringtones".
Nokia in India grew from fewer than 25 employees back then to hundreds at its peak, and the global ringtone market (of which this was a part) grew into a $2 billion industry in 2011.


Mobile with More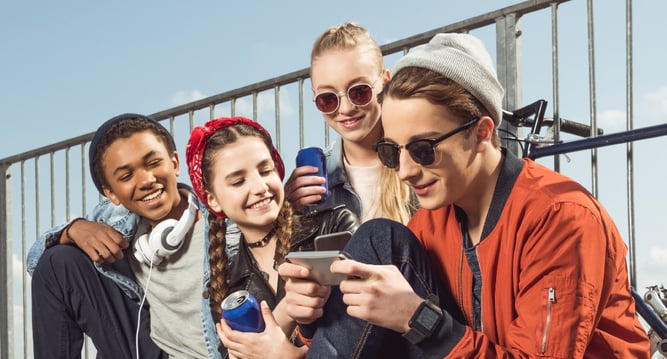 Was this a fluke or more of an innovation habit? It seems to have been a habit:
"There was a bunch of kids at the bus stop, and all of them were plugged into their Walkmans. There was no digital music player that I was aware of at that time (the year 2000). They were also on their phones. Each kid was playing a snake game on the phone, listening to the Walkman, and would pull off an earphone and say, 'Huh? What'd you say? Oh, okay.' Then he'd put the headset back, and he's back in his zone. He's playing his game, and then somebody taps him, and again he says, 'Huh? What?' and eventually goes back into his zone. That was the interaction pattern.
"At that point in time, an idea struck me because at the back of my mind was, 'What can I do with this new feature that's coming up — the first phone with an FM radio and a web internet.… Can I do something, because otherwise these are just 2 [separate, coincidental] pieces of technology.' Why not get the radio station to do something every day, coinciding with when school day's over? Why not just have the radio station post quizzes and show the lyrics of a song as it's playing on its mobile site (WAP at that time)? [The kids could play on the phone, enjoy music on the phone, and maybe interact via the phone.]… this was revolutionary…. People never thought about streaming and timing and synchronising."
Again, Jawahar had mobile technology at the back of his head, new tech developments, a problem (what new products/services to create), and went about his day scanning the world. Another idea came to him when the first camera was integrated with the phone. There was no GPS back then, but he knew a phone could be located by the cellular towers. What if, in addition to date and time being printed on a photo, the location could automatically print, as well?
He campaigned in the company for radio-broadcast-internet synchronization (interactive radio) & location tagging on photos, but his desire for those patents wound up in cold storage. Eventually, he did patent the synchronization technology with a colleague, productized it, and brought it to market with Hewlett-Packard as Visual Radio.
That was not the only partnership between Nokia and HP. He also created a skunkworks project to print directly from the phone. It became a line of photo printers for the next 10–15 years. It grew into a large effort, jointly staffed from both company's global R&D.
"So again, there was something at the back of my mind — the problem I was trying to solve — when I saw something totally unrelated and unconnected. Then it connected, and I was able to know how to respond — how to fuse it and solve the problem. I didn't know whether it was of value or not, but I wanted to do something with it. If it happens, it happens, if it doesn't, it doesn't. You have to have the courage to try and to fail."


Life Tools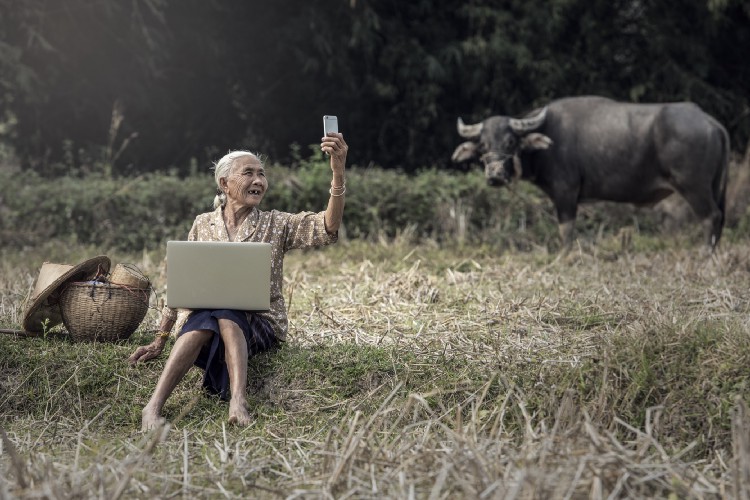 Courage was essential when he was tasked with opening an entirely new market. Although mobile phones had penetrated the cities, rural areas were relatively undeveloped. "They told me I couldn't disfeature an existing product and say it's customised for the emerging market. I had to create from the ground up."
Having grown up in India in contact with rural people, he understood that most people simply want a better life. Agriculture, education, and health were major levers. People didn't want to just hear the weather. They wanted to know what to do. Having spent his career steeped in the latest mobile technologies, he knew the tools that could help and started gathering a team. It grew to 12 people by the end of a year and ultimately 150 around the world.
They developed Life Tools, which provided people with customised sms-based information that not only alerted them to what was happening, but also gave them ways to handle it. Information was personalized for each individual subscriber, based on Profile, Place, and Time. For example, Profile indicated not only a farmer but also whether he grew soybeans, potatoes, wheat, etc. Place would determine soil, sun, rain, temperature, altitude, weeds and insects, etc. Time would indicate the cropping cycle, including season, crop maturity, time until planting or harvest, etc. Pregnant mothers could learn what locally-available herbs and foods would be particularly useful to her during this particular week of pregnancy. Students could read information particularly useful at that point in the local school's academic calendar.
To this day, although artificial intelligence and other advanced technologies can replicate the individualization of information, no one has replicated the knowledgebase and personalized service for customers at the base of the economic pyramid. It requires understanding the questions each person should be asking — even when they're not able to articulate their own, because they haven't considered the currently-impossible.
Life Tools was delivered in 25 languages in the four most populous nations on Earth: India, China, Indonesia, and Nigeria. Out of the United Nations' 8 Millennium Development Goals at the time, Life Tools directly impacted 6, and 125 million subscribers attested to its usefulness.


Flexibility & Leadership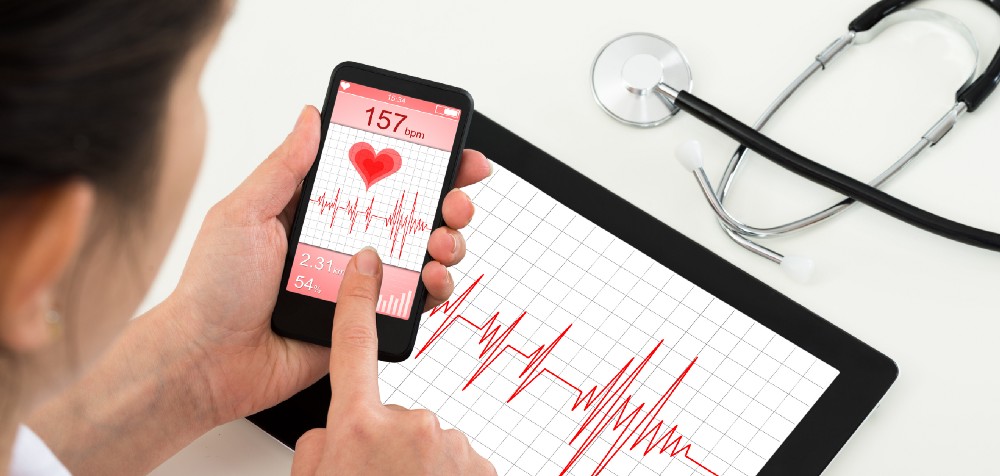 Jawahar doesn't create the technology, but he does connect and apply and is remarkably flexible. When his team wanted to introduce micro-insurance into the health service, they packaged the new $1 insurance with the service and, as a last step, presented it to the industry regulators. The officials said, "No, you can't offer insurance. You're a telecom equipment seller, not a financial-services firm (an insurer)." When they left no room for negotiation, the distraught project leader called Jawahar with the bad news.
Without hesitation, he replied, "Don't worry. Just offer the information for $1. The micro-insurance is free."
Colleagues describe him as inspiring, open, caring, empathetic, professional, strict, demanding, optimistic, mindful, collaborative, hands-on, intense, strategic, detailed, thought-provoking, committed, hardworking, and a great leader and listener, who networks and connects. According to colleague Karthik Balasubrimanian, "For the first 6 months, he really pushes a new team member to the edge so that he's up to his expectations. Once he crosses the fire, then he trusts you completely and gives you a free hand…. He knows how to get the maximum out of you. He knows how to stretch you and give you confidence and give you new opportunities."
"You have to find out what thrills you…. what gives you that heart high. Once you find it, you have boundless energy. Unless you find it, you feel tired. Otherwise, work becomes work, it become drudgery. I've never ever tired, doing what I'm doing, my entire 20 years.
"But you can't be on highs always — there'll be lows." He manages incumbencies and ecosystems but doesn't always win. Top management closed down the service just before Microsoft acquired Nokia. "It was too disruptive an innovation. It was targeting users they didn't want to pursue."
Jawahar is an entrepreneur now — no longer an intrapreneur. With insights he gained during Life Tools and his skills as a great manager and leader, he created TeamStreamz, a sales force management platform that covers everything from induction through exit interviews. "As a good leader, a good manager, you can only influence about 10–15 people in a group. But software can mimic a good manager and impact 10,000 — or more."


Motivation & Insight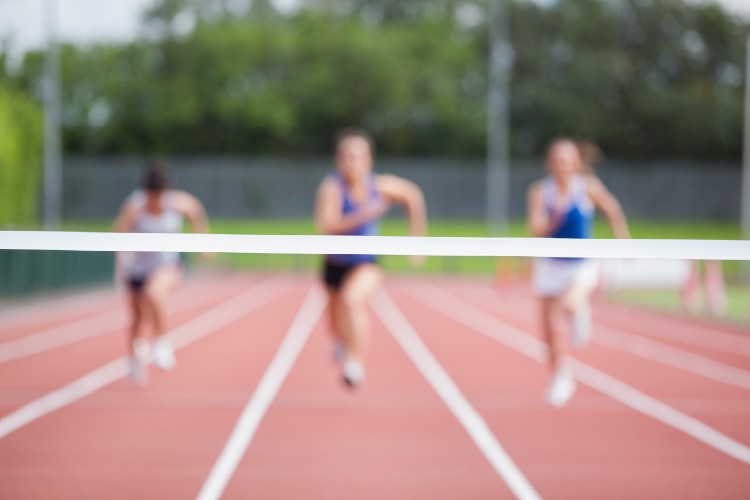 "What drives me is being the first to do something, or in the case of Life Tools, empowering someone to help themselves. It doesn't drive me to have pots of money, but it drives me to be there first, and to see what others haven't seen."
His key to seeing differently is to always have at the back of his mind a unique collection of technologies and experiences. Then he scans the world around him, makes connections, and creates. What he's created adds to the collection, and the cycle begins again, as when the special ring on the Nokia 5110 fed into ringtones — one innovation leading to another.
His collecting, seeing, and creating entailed crossing boundaries, like the mobile phone and music industries, or mobiles and insurance, or different technologies like mobile and radio, cameras, and printing. Sometimes there have been rules in the way (e.g. charging for a financial service) or no rules yet (e.g. the first digital music deal). Crossing into new territory required mental flexibility ("Fine, you print the booklet" or "Fine, charge $1 for info. — insurance is free."). Crossing boundaries also meant developing new markets, like Base-of-Pyramid customers who find "high tech" very useful, indeed.
Fusing technologies (and teams) have generated a lifetime of energy and value for Jawahar, colleagues, company, and customers. Great value lies waiting in undeveloped inter-spaces and new applications. In fact, one of the best examples of the value of fusion is the smartphone. Useful as a phone, its usefulness skyrockets when we integrate into it an address book, calendar, games, flashlight, heart monitor and any number of new uses that integrate (or fuse) this life tool into our lives.
No wonder our hearts are going boom, boom, boom and we're truly madly deeply in love with them.
What else makes your heart go boom?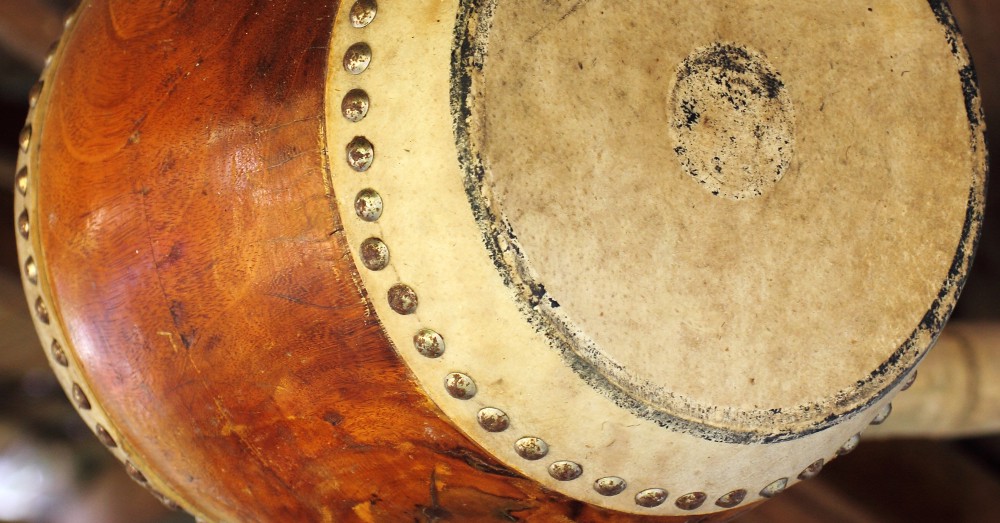 fusioneer
ˈfjuːʒ(ə)nɪə/
noun
1. one who innovates across domains of industry, field, country, social class, etc.
◦ s radical innovator, interdisciplinary creator, T-shaped person, borderless freethinker, boundary-crossing integrator, oddball;
Jawahar Kanjilal was a VP & Global Head of Emerging Market Services at Nokia and is now Co-Founder at TeamStreamz. He's "from" India & Singapore (lived 6 months+, countries listed in alphabetical order) and is featured in INKTalks' Journey to the Extraordinary. For more information on his work, see: LinkedIn, nokia.com, teamstreamz.com.
I thank the participants in this study (Fusioneers and Friends) for your insights, sharing, help, and patience. You inspire me, and I am honoured to know you. Special thanks go to Gladys Lee for her marketing excellence and video- and podcast-production brilliance, as well as the host of creative professionals involved in producing the videos and podcasts (you're all listed on YouTube, iTunes, etc.). I extend a warm thanks to Fusion Research Assistant Dr. Lee Poh Chin for her continually-wise and dedicated contribution to this research, as well as i2i Executive Shareff Uthuman for managing the rats-nest of global research travel and budgets. I thank Nitish Jain and the S P Jain School of Global Management for supporting this research — you're the foundation that enables the whole project. You are all God-sends. It takes a village to write a paper.
Photo/video cuts courtesy of Jawahar Kanjilal, Depositphotos, and our own creative team.
For more Fusion profiles & articles, click here.