Arun Abey crafted fusions of:
- well-being & wealth-building
- biology, psychology, economics, & finance
- theory & application
- macro & micro
"No, no … no … not this one … not that one …"
"Can I help you, sir?"
"I don't know."
"Are you looking for something big? Something small? I stock everything here, so I know where it all is. See—here's a callus on my thumb from stocking all these boxes."
"Actually, I was hoping to buy some happiness."
"Oh, I'm sorry, sir. You can't get happiness with money. But you can get money with happiness."
The boy who stocked those shelves didn't actually say that, but he did grow into the man who would—after a 30-year journey to discover how.
Rich and Poor at Once
His name is Arun Abey. Born in Colombo, Sri Lanka to parents from distinguished families, he was exposed early-on to a wealth of interests and beliefs. His paternal grandfather was a pharmacist and the headman of a large district. His grandmother studied philosophy, economics, and politics. His father was expected to inherit the family business but became a newspaper journalist instead.
Arun's mother's family came from India and worked in various aspects of medicine. His maternal grandmother—one of 13 well-educated daughters—was among the first women in the world to study medicine in London in the early 1900's. His mother was a home-science teacher, an accomplished musician, and a gifted Kandyan dancer, having studied under the nation's prima ballerina.
His parents were unconditionally-loving, open-minded, and happy for Arun to explore and discover his own interests and life-mission. Grandmother was Anglican, Father was Buddhist, and Arun's first school was Irish Catholic.
Although culturally and intellectually savvy, his parents were (unfortunately) not financially savvy. Arun's father accepted a position at the Ceylon Tea Board to promote Sri Lankan tea, and the family emigrated to Australia when Arun was four. Although his father earned a good Sri Lankan salary, the Australian cost of living was about 5 times Sri Lanka's. No one thought to check on that before accepting the post.
In order to send Arun to a good public (government-run) school—their only choice—they moved to a good neighbourhood in Sydney's North Shore. Given the high cost of the location, they lived in a one-and-a-half-bedroom flat (a converted commercial office, really) above a dog-grooming salon, opposite a pub. Arun was too embarrassed to invite friends home and didn't bother trying out for his best sport—soccer—since they wouldn't be able to afford the shoes. He grew up with a desperate desire for money and financial independence (although not so desperate he'd do something uninspiring).
Arun held down three jobs at Woolworths, picking parcels and packing shelves. With his earnings, the family bought their first car—an orange Datsun, which he drove for the next 17 years, even after becoming a successful finance executive. (He would have freely and happily continued, were it not for the strenuous objections of his business partners.)
Not an outstanding student at school, his first ambition was to become a "checkout chick" so he could ease the strain on his hands and back, stressed while hauling tons of goods around. Since he wasn't a "chick," he wasn't allowed, so he kept stocking shelves and studying.
As a teen, he developed a keen interest in psychology, and later—while studying for a Bachelor of Arts in Asian Studies—he was exposed to anthropology, sociology, and the psychology of groups. Such training would later provide him with invaluable insights for effective leadership.
As luck would have it, he also discovered that his right-brained parents had produced a left-brained child. He loved economics—the richness and intricacy of the ideas, as well as the powerful potential to reduce poverty for nations and for individuals (including himself). So, he earned a Bachelor of Economics, as well.
Connecting Trends & Trouble
In the early 1980's, Arun was a development economist at one of the nation's most prestigious research organizations—Australian National University. He learned about globalisation, technology, demographic shifts, and other trends. He was a rigorous researcher, and he wanted to alleviate poverty through his work. He wrote a thesis on technology and economic development in Indonesia. However, when he realised he wouldn't make an impact on the world while working in academe, he left.
"I love the ideas and research, but it was dissatisfying to me in academia not to make a difference. I guess I'm part architect, part builder."
At the same time, former Australian Prime Minister Paul Keating (then-Treasurer) planned to improve Australia's competitiveness by floating the nation's currency and interest rates, as well as partially-deregulating financial services. With a solid understanding of classical and behavioural economics, Arun saw that globalisation and deregulation together would crash (so to speak) into a populace that was completely unprepared to decide their own financial future. They would need guidance.
Further, only the most informed economists knew what globalization really meant to economies and societies, and modern portfolio theory (to optimize a portfolio's risk-reward ratio through diversification) hadn't yet won Harry Markowitz his 1990 Nobel Prize. Academics couldn't read stock market data, and stock brokers were salesmen who knew nothing of research on structural economic change.
In fact, some financial "advisors" were coached by their organizations to say things like, "international bonds are on special today!" (Had they stocked the shelves with them?) Individuals and organizations with USD 20 million or more had access to high-quality advice and services, but not the rest of the market (i.e. almost everyone).
Extreme Independence (with Friends)
Arun didn't have a business background, but once he became interested in investing and began researching it, he shared his ideas with finance professionals. He found them lacking (to say the least) and was gratified to hear they were sharing with their clients the ideas he'd shared with them.
He sensed a business opportunity.
"I was seeing what was happening with democracy, deregulation, globalisation, and markets, and thought, 'How can I connect all these things into a brand new firm? How can we take this macro-economic university research and apply it at a different level—to individuals?' Bill Gates, Steve Jobs, and Mark Zuckerberg all took ideas out of universities and applied them to individuals, groups, or society in a way that was game-changing. Could we do the same? There are not that many people who can translate theory to real life. If you can, you'll find huge opportunities."
25-year-old Arun developed a vision and gathered three partners into a team with diverse yet complementary personalities and strengths—and with the same vision and values. Together, they founded ipac securities limited to translate rigorous academic theory into action (investment decisions) that would benefit individuals and families.
ipac would charge a fee for independent advice but not for transactions—the reverse of the industry standard. It was originally an industry outcast, and well-meaning friends (including Arun's mother) spent 10 years trying to talk them out of it.
They wouldn't listen. The held fast to the idea that advice should be well-researched, client-focused, and free of conflicts of interest (e.g. product commissions). Four naive guys with unkempt hair gathered around a desk each day challenging each other's ideas and pursuing affluent, well-coiffed, conservative clients.
None of them could do a job they didn't believe in. All pursuing a calling: helping others. All had strong research skills, including one who had been the national research head of a major financial institution.
They endured a steep learning curve, figuring out how to convert an idea (and an ideal) into a business. No one earned anything for 3 years. Their first clients were family members of friends. For the next 7 years, they paid senior staff more than themselves. Each one felt that whether the firm rewarded them with a big financial payoff or not, they got a lot out of the journey. Only after 10 years did they finally began earning a market rate for their skills and seniority.
They struggled for many years but slowly grew. Eventually, Commonwealth Bank of Australia invested in the business, and they finally had senior, external people on the board. They developed more formal, structured processes and laid a stable foundation for rapid growth.
It worked.
ipac became one of most valuable financial-advisory partnerships in the world and eventually grew its funds under management to over USD 15 Billion. In 2002, AXA bought ipac for AUD 220 million (almost USD 180 million*). Today, its ground-breaking revenue model is common in developed markets. In early 2008, running as an independent business within AXA, ipac had 70,000–80,000 clients across Australia, New Zealand, Singapore, Taiwan, Hong Kong, Japan, South Africa, and the UK. Twenty-five years after partnering, the four founders were still together.
"There's every reason why we should have failed. There's a few reasons we succeeded. Most importantly, we had a far better idea than the status quo. That enabled us to experiment and develop. There's also no substitute for high-calibre people, common values, and a desire to serve. If you're passionate about your client's welfare, you'll see things others don't."
Never-Ending Curiosity
After decades of financial advice and wealth management for individuals and institutions, as well as strategy advice to some of the world's largest firms, Arun still had questions.
He was still thinking.
He embarked on a 1-year research study which became 5 intensive years integrating behavioural economics, behavioural finance, behavioural psychology, evolutionary biology, and positive psychology. The result was a co-authored, international best-selling book.
How Much is Enough? introduces readers to the fact that successful investors (who do not measure their success based on what others are doing) are first happy people with a sense of inner wellbeing, unwavering sense of self, and vocation (enduring source(s) of lasting satisfaction). The skills, mental resources, and authenticity necessary for happiness are the same resources necessary for successful investing.
They do not chase money at all costs and hope to achieve happiness later. Happy people create wealth, not (necessarily) the reverse.
The connection between happiness and investment success is not new, but no one else had institutionalised a happiness-based financial planning approach for the investing public, and no one else had presented such a deeply-researched, integrated, and broad-based foundation for it.
Coaching Others to Look Inside
Arun's new firm, Walsh Bay Partners (WBP—of which he is Executive Chairman) provides wealth and wellbeing advisory services to families and endowments based on this research and experience. They emphasize creating deep relationships through family strategy planning, as well as providing access to institutional-quality investment opportunities. Their most important measure of success is balanced and long-term: family wellbeing and wealth.
They coach their clients to see inside themselves and decide their outward reality and actions from there. The key is asking the right questions and helping people discover and decide the way forward for themselves.
In 2013, Arun was elected to Australian National University's College of Business and Economics Hall of Fame for "Exemplary professional achievement and distinguished contribution to community." He still helps people grow their wellbeing and wealth and continues to research and write, especially on leading-edge topics (such as the practical application of brain science).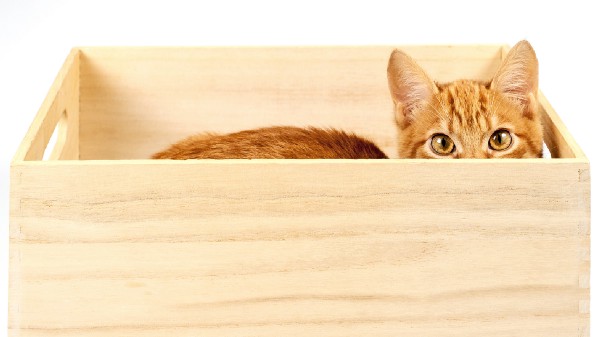 Uniquely Arun
Friends describe him as deep-thinking, highly values-driven, empathetic, global, creative, extremely alert & aware (antennae always up!), complex, genuine, sincere, rigorous, intellectual, and unconstrained by either conventional thinking or narrow motivation.
"Everyone talks about people thinking outside the box, but that's not really the right description of Arun. He doesn't even see the box. He traverses the whole spectrum of soft- to hard- (technical) skills, and he crosses boundaries by not seeing limitations at all."
—Mark Dutton, Chief Investment Officer at Walsh Bay Partners
He doesn't make decisions quickly, doesn't blindly follow, and doesn't accept facts at face value. Open to thoughts, ideas, and emotions, he checks them against his values and the fundamentals of who he is. He likes subtlety and "shades of grey" such as finance, which requires making continual judgements under constant uncertainty. A great communicator and "ideas & strategies man," he quickly grasps the key elements of any discussion. He values breadth of learning and quality of thinking.
"Meetings with Arun are different. When I first met him, it was not what I'd call a normal interview. Arun started drawing on the white board, and I started drawing on the white board, and 3 or 4 hours later, we were still drawing and swapping ideas and insights. He's a sensational listener and deeply empathises. He understands what's behind what people say."
—Mark Dutton, Chief Investment Officer at Walsh Bay Partners
He collects contacts—people—meaningfully, not mercenarily. He reads broadly, observes keenly, and has a few people around the world on whom he calls for advice. Likewise, he shares what he's thinking.
"We don't get paid for educating, but Arun is a born teacher. One of his great strengths is that he's very gracious with people. He loves to teach—no, teach is the wrong word—he loves to share his passion. He'll willingly spend hours with the front desk receptionist or anyone else who's interested in our ideas and what we do. He shares ideas and vision with everyone."
—Peeyush Gupta, Co-Founder of ipac
These days, in addition to thinking, writing, and WBP, Arun enjoys his cattle farm. The physical demands remove him from intense intellectualism and engage him mindfully and fully in the present. Having worked hard all his life, he abhors waste and pursues philanthropy through the long-term change programs at the Smith Family social enterprise. He supports research into juvenile diabetes and cancer. His kids play 3–4 instruments each, play cricket, explore their interests, and enjoy "creativity week"—part of a liberal education that teaches them to think in unconventional ways.
It Comes from Inside
Arun's life has been both outwardly and inwardly rich, filled with serious contemplation about what's important, why, and what it means to both himself and others.
While open to ideas and changes around him, what distinguishes Arun is inside. Whatever he hears and learns is compared with his inner values and deeper understanding. He's able to connect different trends and disciplines because he understands them at depth, considers inwardly, and integrates them.
He was first driven by an inner desire (his financial wellbeing) and then by a shared inner desire (everyone's financial wellbeing). Business success (ipac) was driven by a core idea (and new business model), and the partners sustained their relationships and effort based on something inward—the values—as well as ignoring what was outside (higher salaries and more customers elsewhere).
Most major creative breakthroughs come after about a decade of work, (hence the "10-year rule" or "10,000-hour rule" of creativity). Examples abound in the arts (e.g. Mozart and Picasso), as well as science and technology (e.g. Einstein's special relativity, Fleming's penicillin, and Berners-Lee's World Wide Web). ipaq seems to be an example for business.
Only by holding fast to something inside can you ignore what's outside and keep building something new.
What would you be willing to do for 10 years, driven by inner desire?
What are your inner desires and values?
Do they connect with someone or something outside yourself?
The callus on Arun's thumb is still there.
Do you have one, too?
fusioneer
ˈfjuːʒ(ə)nɪə/
noun
1. one who innovates across domains of industry, field, country, social class, etc.
◦ s radical innovator, interdisciplinary creator, T-shaped person, borderless freethinker, boundary-crossing integrator, oddball;
Arun Abey is Chairman of Walsh Bay Partners and ipac securities limited (also co-founder). He is "from" Australia, India, New Zealand, and Sri-Lanka (lived 6 months+, countries listed in alphabetical order). For more information on his work, see: LinkedIn, Walsh Bay Partners, and his co-authored book, How Much Is Enough?
* at September 8, 2017 spot exchange rate
I thank the participants in this study (Fusioneers and Friends) for your insights, sharing, help, and patience. You inspire me, and I am honoured to know you. Special thanks go to Gladys Lee for her marketing excellence and video- and podcast-production brilliance, as well as the host of creative professionals involved in producing the videos and podcasts (you're all listed on YouTube, iTunes, etc.). I extend a warm thanks to Fusion Research Assistant Dr. Lee Poh Chin for her continually-wise and dedicated contribution to this research, as well as i2i Executive Shareff Uthuman for managing the rats-nest of global research travel and budgets. I thank Nitish Jain and the S P Jain School of Global Management for supporting this research—you're the foundation that enables the whole project. You are all God-sends. It takes a village to write a paper.
Photo/video cuts courtesy of Arun Abey.
For more Fusion articles, click here.